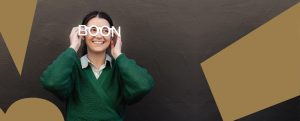 Anna followed a slightly more unconventional path into architecture than most, as the subject is not a common career path in rural Waikato where she grew up. However, when she embarked on a european exchange in her final year of high school she began to take notice of buildings. She was interested in how they impacted everyday life, communities culture and, sense of place. "Seeing buildings in Germany that were over 700 years old still in everyday use and adapting to different needs over the centuries opened my mind, beginning an ongoing interest in buildings archaeology and material culture." The buildings she grew up around on the farm and in her local town stood solely for function and efficiency yet here were these amazing buildings that stood for more than their functional purpose.
When arriving back in Aotearoa Anna first embarked upon a degree in fashion design, but with a growing interest in architecture she switched her major to spatial design and eventually finished her time at Te Herenga Waka Victoria University completing a Masters of Architecture. Anna attributes her commitment to never stop learning to her Grandma, who saw the bright side to every pot hole, and was ahead of her time in caring for the land.
A fascination with traditional craft and building technologies has transferred into her working life as an architectural Graduate at BOON. Anna is involved in all aspects of the design and documenting process where you must navigate regulations, overcome obstacles, and make architectural decisions that will affect our built environment for many years to come.
"In today's design challenges we are facing unpredictable weather patterns, growing population density, and new material technologies. Architects wear many hats and work alongside diverse parties on a project – so we have an important role to play in shaping built world and material culture of the future".